After hearing lots about sheet masks, I managed to procure three to sample: one from No7, and two Korean ones from a friend.
I will be honest; I went into this as sceptically as Richard Dawkins looks at a Christian miracle healer, and I am usually quite open minded about treatments from acupuncture to chakras. Though I don't believe everything I hear, I always try to give things a chance, but I really couldn't stop thinking to myself – how it this any different from rubbing cream into my face for the next 30 minutes?
Well, I was proven wrong. The first mask I tried was that from No7's Beautiful Skin range. At first, I was tangled and dripped on: the face masks are all folded neatly so it takes a few moments to find the edges to peel outwards – a few moments that happened to be just enough time to drip the serum on my lap. No biggie, but I was beginning to feel like a bit of a gullible fool.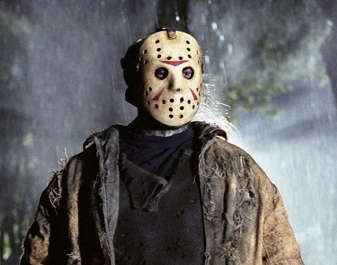 Once I untangled my mask and fingers, I carefully arranged it over my eyes and then nose, then mouth, spreading it outwards and trying to unfold the creases – looking back, the creases in this mask very far deeper and harder to smooth out that on the others I tried. This mask was a little too big – no surprises there with my tiny, tiny face – but it has these super cool ear holes with varying distances to and from the face. After hooping the holes on the tightest option, I still felt the mask was a little too long, and the extra ear holes got in my hair, but I'm not one to get annoyed at that – it's not like I spent any time washing or brushing it that morning.
And so, with my face clad in what can only be described as a wet Jason Voorhees mask, I sat down to watch an episode of Arrow. Though I didn't intend to leave it on for more than half an hour, Stephen Amell is 'very distracting' as Felicity Smoak clearly knows. At the end of the episode, I take off the mask and rub the excess serum in. This I notice takes a while, so of course I put on another episode of Arrow – hehe!
A few minutes later, I already notice that my face feels extremely thirst quenched and dewy. This I like: on the weekdays I may tend to go for a shine free look so no one thinks I'm sweating from the stupid amount of work I've been trying to do, but on the weekends, I want to look fresh and free of most makeup. After about 20 minutes, even the Arrow can't distract me from how soft my skin feels. I couldn't be sure if this was just the moisturising effect on my face which was still feeling a little soggy, but when I put my makeup on the next day for work, I really and truly felt my hands glide smoothly across my face to put on my foundation.
IT WAS SO SOFT!
I was actually quite excited and surprised. So sceptical was I before, but now? Now I felt fresh and a little bit pretty – we all have those feelings time to time don't we?
Since then, I decided that this might be exactly what my skin could use on those tough days when I have a breakout, or on those dry winter nights or hot summer mornings.